Холмс и Пуаро – два столпа классической детективной литературы. Они должны расследовать дела, а не мучиться рефлексиями, страдать от тараканов в голове и вести разгульный образ жизни. Однако, некоторым режиссерам хочется поиграться с образами этих рыцарей дедукции и логики и они придумывают что-нибудь, разрывающее шаблон и заставляющее жопы фанатов пригорать.
"Убийства по алфавиту" (ABC murders), 3 серии, 2018 год.
BBC решило экранизировать 6 романов Кристи, но сделать это в модной нынче мрачной манере. Что мы знаем о Пуаро, кроме того, что у него усы? Он бельгийский эмигрант, уехавший из страны во время Первой Мировой. Ранее служил в полиции. Но в наше время таким скучным объяснением никого не развлечешь. Наверняка у персонажа есть скелеты в шкафу, а в голове – тараканы. Даже если он Пуаро.
Понятие "серийный убийца" было описано только в XX веке, но это, конечно, не значит, что раньше трава была зеленее, а маньяков не было. Вот и Пуаро сталкивается с таким случаем. Ошибиться невозможно: маньяк маньячит по алфавиту, а самому Пуаро шлет письма. Полиция считает, что справится без него, а в голове у Пуаро начинают пляску его собственные тараканы.
В моем лице BBC получило идеального зрителя, который не видел не одного фильма или сериала про Пуаро, а книги читал так давно, что все забыл. Я не знаю, каким должен быть настоящий Пуаро, потому старый, немного уставший, мрачный Пуаро, которого мучают тяжелые воспоминания, меня совершенно устроил. И с ролью такого Пуаро Малкович прекрасно справился. Понятно, почему так разозлились фанаты Кристи: прошлое Пуаро в сериале – адская отсебятина, но как же интересно это подано! Одновременно раскручиваются две загадки: его прошлого и личности таинственного убийцы. И обе не разочаровывают.
ПЫСЫ. Руперт Грин (Рон Уизгли) тоже зажОг.
Шерлок Холмс тоже может быть не Ливановым с трубкой и не Камбербетчем с кудрями. А может быть старым и усталым …МакКелленом, как в фильме "Мистер Холмс" (Mr. Holmes) 2015 года.
Шерлоку Холмсу 93, он давно отошел от дел. Но последнее дело не дает ему покоя. Ватсон написал об этом деле рассказ, но Холмсу кажется, что все было не так, и он дал маху. Почему кажется? Потому что он забыл многие вещи в силу возраста. Но ему не хочется покидать жизнь с незавершенными делами. Он силится вспомнить и записать свою версию событий. 
Это не просто детектив, это фильм о старости и одиночестве. 
Маккелен – гений. Так сыграть одного человека с тридцатилетней разницей! И не с помощью грима (его там не много), а движениями, осанкой, вглядом, речью, да всем! 

Еще один необычный, хотя и не старый, Холмс получился у Руперта Эверетта в фильме 2004 года "Шерлок Холмс и дело о шелковом чулке" (Sherlock Holmes and the Case of the Silk Stocking).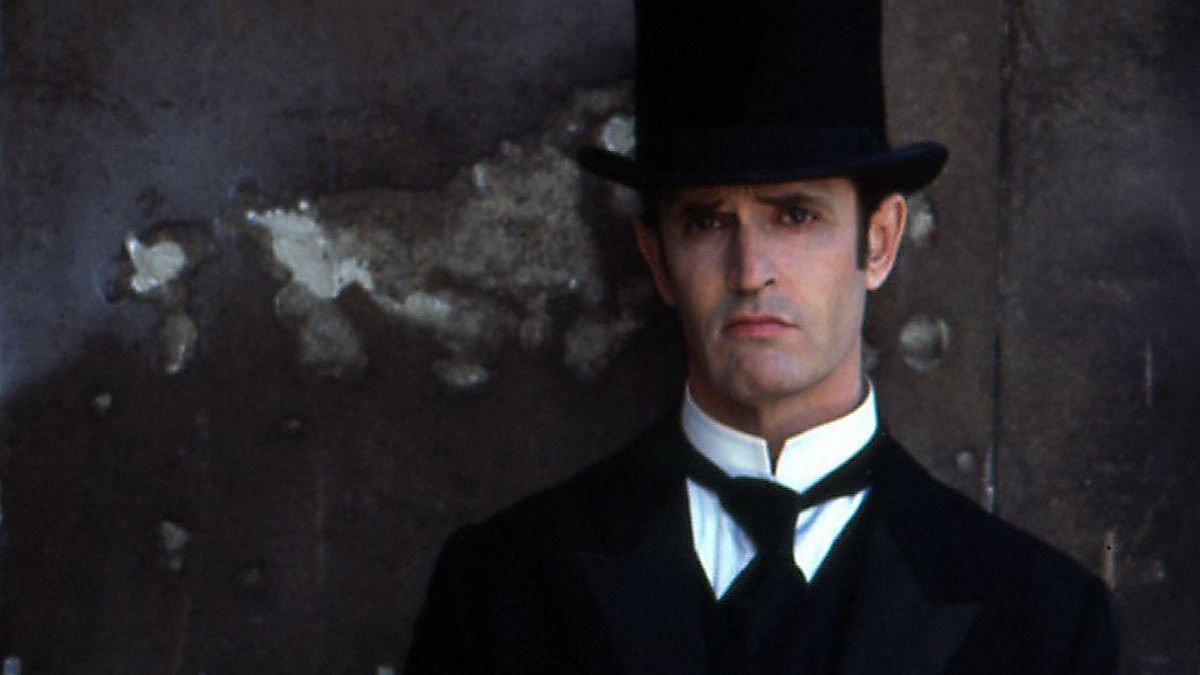 Холмс расследует дело об убийстве молодой девушки, которую задушили чулками. Дело оказывается первым в череде подобных, явно работает маньяк. Эверетт отлично изобразил Холмса в стиле декаданс, который умирает от скуки и балуется запрещенными веществами. Поклонницы одного (сейчас уже очень известного актера) также очень порадуются.