Посмотрела 3 фильма разой степени всратости, охренела и закусила Вуди Алленом.
Ларс и настоящая девушка/Lars and the Real Girl, 2007 год
А вот кому пухловатого, в усятках и всего обсосанного Гослинга? Если б я не видела "Грустный валентин", то удивилась бы, что он так умеет.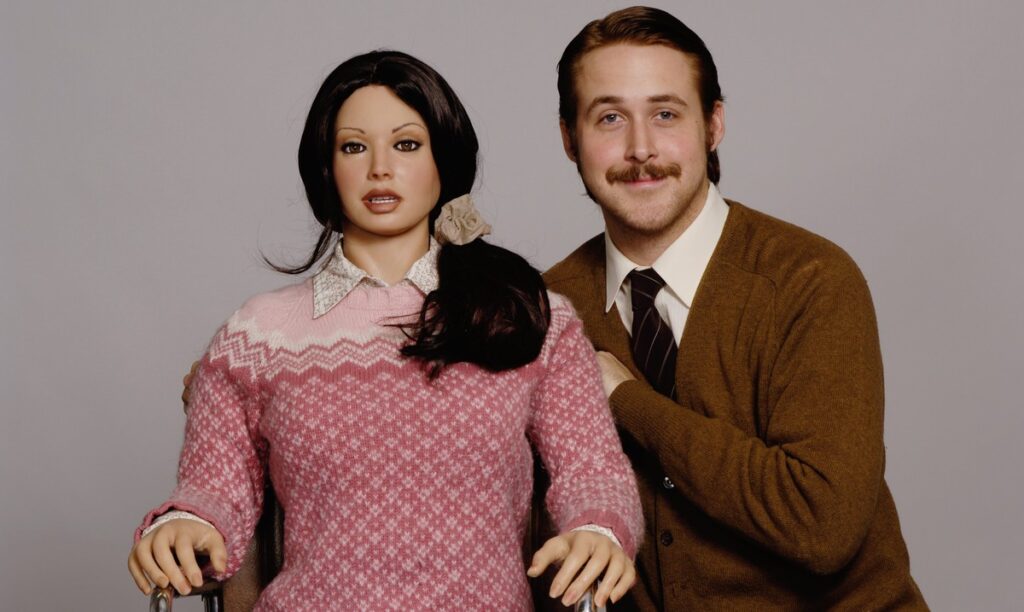 Гослинг играет парня, которого все затюкали на тему тикающих часиков и прочих заек с лужайками. А он не хочет ни с кем встречаться, потому что не умеет, а еще у него легкое психическое расстройство. И он заводит девушку, резиновую. И строит с ней отношения. Ну очень странное кино! Причем не комедия, а драма.
Влюбись в меня, если осмелишься/Jeux d'enfants, 2003 год, Франция
Еще одно полностью всратое кино, претендующее на звание романтической комедии и заставляющее зрителя полностью охренеть в финале. Пожалуй, это слишком даже для французов.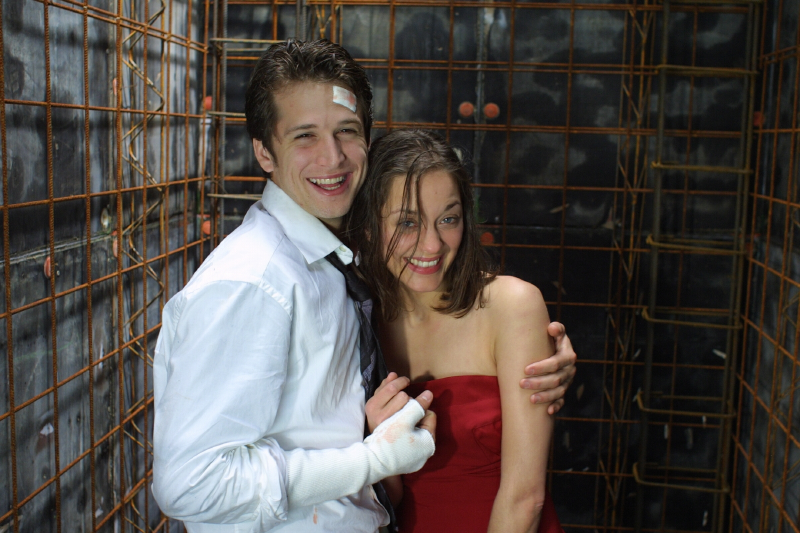 Мальчик и девочка знакомятся в сложный для них обоих период: ее травят в школе, его мать тяжело больна. Девочка полностью отбитая, мальчик подхватывает. Всю жизнь они играют в слабо-не слабо, придумывая друг другу дурные квесты. Кстати, Гийом Кане и Марион Котийяр тоже отожгли и после фильма поженились.
Автор/El autor, 2017 год, Испания
Сюжетом и его всратостью кино напоминает испанский же "Крепкий сон", только здесь всратость со знаком плюс, а к финалу фильм уверенно выруливает в комедию.
Маленький, унылый, лысый мужичок трудится в унылой же нотариальной конторе и мечтает написать роман. Вместо этого роман пишет жена, получает литературную премию и делает мужику рога до потолка. Мужик переезжает, продолжает ходить на курсы авторов, но вдохновение не лезет. Пока он не придумывает подсматривать за соседями и вставлять их в книгу.
Голливудский финал/Hollywood Ending, 2002 год
Миленькое кино Вуди Аллена, в котором он стебет киноиндустрию и почесывает свой почесуй. Известный режиссер находится в жопном кризисе, еще и жена бросила и ушла к мега-крутому продюсеру. Сам режиссер живет с сисястой старлеткой. Бывшая жена внезапно предлагает ему снять кино, которое ее новый муж продюсирует. Но режиссер в первый же день съемок слепнет з переляку.